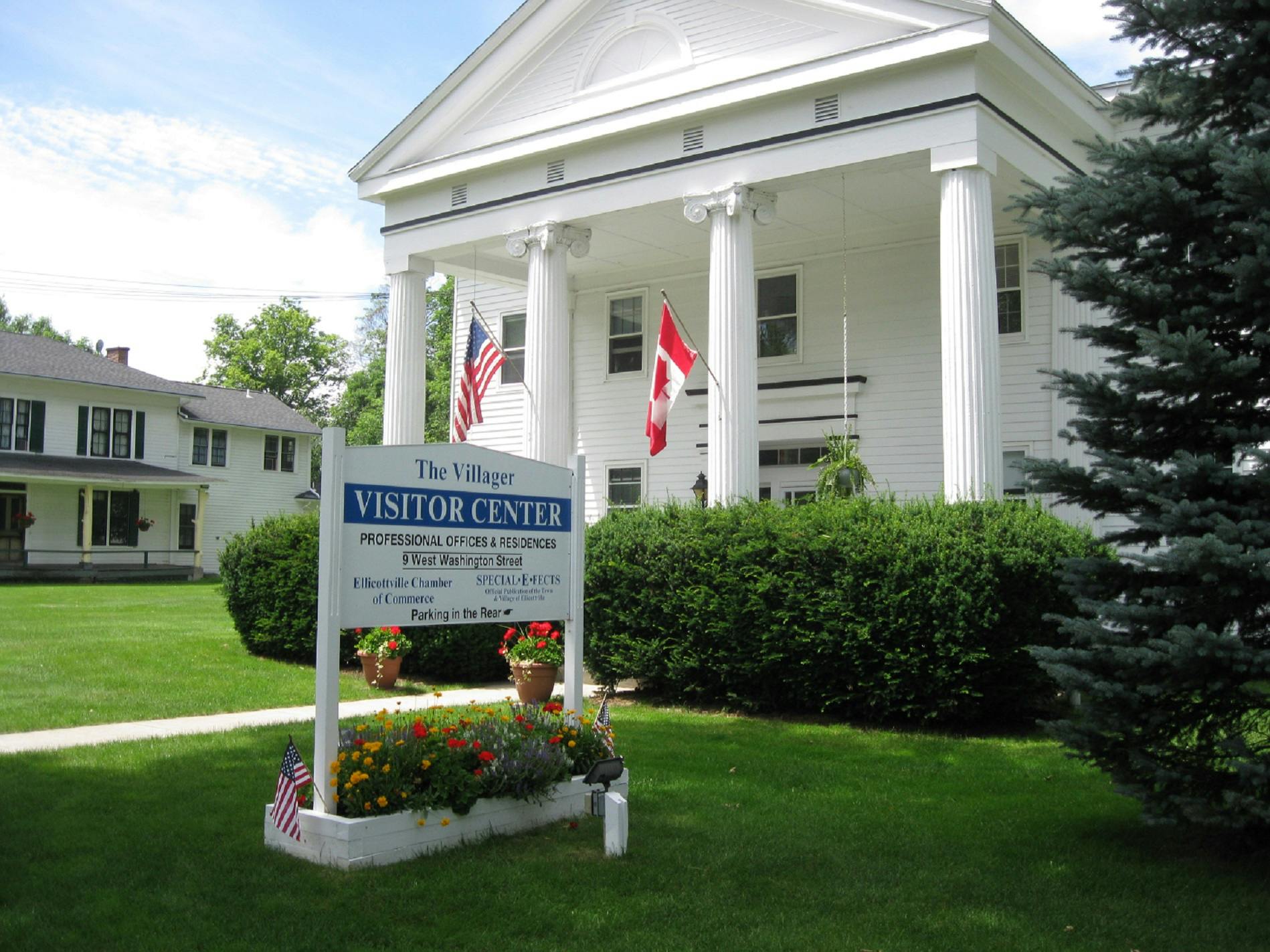 The Village of Ellicottville, located in the center of Cattaraugus County, has become a major tourism destination to hundreds of thousands of visitor annually. With its close proximity to Holiday Valley, the most popular ski resort in New York State and HoliMont, the largest private ski area in the U.S., the village of Ellicottville has been called the "Aspen of the East".
Ellicottville has maintained its 19th century charm with most of the 100+ year old homes and buildings lovingly preserved and restored sitting on tree lined streets. A progressive community that treasures its past, Ellicottville's Historic District has been named to the National Register of Historic Places. A Self-Guided Heritage Walking Tour of Historic Ellicottville is available; it will take you throughout much of the Village focusing on some of the most historic and architectecturally significant buildings.
A strong sense of community and pride can be seen in Ellicottville's buildings, sidewalk flower pots, street side benches, tree lined streets and holiday decorations through out the commercial district. Ellicottville has become one of the major ski destinations in the East; but if you don't ski, you can enjoy the many other activities in and around Ellicotttville. Holiday Valley Resorts fantastic 18 hole golf course will challenge the most avid golfer. And who said you have to have snow on the hill to have fun? The Valley opens its hills for mountain bikers and hikers during the other three seasons. Enjoy swimming, tennis, in-line skating at our Village Park, antique hunting with over 300 vendors within 10 miles, or…… just lay back and enjoy the relaxed Ellicottville atmosphere.
The Ellicottville Chamber of Commerce provides advocacy, promotional and benefit solutions for its members - setting the standard for excellence in member service, community collaboration, business growth while achieving a high quality of life in Ellicottville and the surrounding area. We foster and promote business with our members while stimulating local economic growth.