Family owned and operated, D
D. Kandefer Plumbing & Heating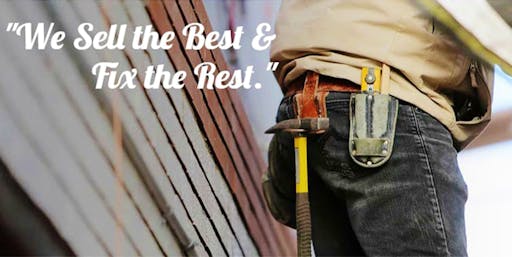 Facebook
716-945-5848
D. Kandefer Plumbing & Heating
Family owned and operated, D. Kandefer Plumbing & Heating has proudly serviced Western New York, Greater Buffalo and the regional townships for over 65 years.

Our mechanical acumen and integrity is held in the highest regard among our service technicians. The core company principles of D. Kandefer Plumbing have always been built upon providing our clients the best processes, products and service.

Time has proven our business model sustainable, "We sell the Best and Fix The Rest."
RESIDENTIAL PLUMBING SERVICES
D.Kandefer Plumbing & Heating is dedicated to providing courteous, friendly, affordable, and effective residential plumbing services with the mission to exceed customer expectations. Our certified technicians are fully licensed plumbing experts. Rest assured, we provide only the very best mechanical consultation. We stand behind our work and go the extra mile to get the job done both efficiently and effectively so you can get back to enjoying your home.
COMMERCIAL PLUMBING SERVICES
Kandefer Plumbing & Heating has handled plumbing for all kinds of businesses, including many in the hospitality and retail industries. Our past customers have included professional kitchens, caterers, office buildings and more. They turned to us because we understand a business' need for immediate and effective service.
EMERGENCY PLUMBING SERVICES
At Kandefer Plumbing, we understand that emergencies happen. When they do, you can count on our team of licensed experts to resolve the issue, big or small.
The moment you contact us, your concerns become our main priority. We take pride in arriving promptly, diagnosing issues quickly and taking action immediately. Our technicians arrive fully equipped to inspect and repair all common disasters, including burst pipes, severe clogs, backups, flooding and more.
SERVICE KEYWORDS
| | | |
| --- | --- | --- |
| COMMERCIAL | RESIDENTIAL | EMERGENCY |
| Conventional Water Heater | Bathroom Faucet Installation | Clogged Drains |
| Hybrid Heat Pump Water Heater | Bathroom Sink Repair | Conventional Water Heater |
| Solar Water Heater | Bathroom Water Pipe Relocation | Drain Cleaning |
| Tankless Water Heater | Camera Line Inspection | Frozen Pipes |
| Types of Water Heaters | Clogged Toilet Repair | Gas Leaks |
| Water Heater Installation | Conventional Water Heaters | Gas Line |
| Water Heater Leak Repair | Dishwasher Repair | Hybrid Heat Pump Water Heater |
| Water Heater Maintenance | Downspouts | HydroScrub |
| Water Heater Replacement | Drain Cleaning | Jetting |
| Commercial Sinks & Faucets | Drain Cleaning | Leaking Pipes |
| Dishwashers | Faucet Repair | Plumbing Diagnosis & Inspection |
| Pre-Rinse Spray Faucets | Floor Drain Cleaning | Plumbing Repairs |
| Grease Traps | Frozen Pipes | Plumbing Replacement |
| Floor Trench Drains | Garbage Disposal | Pluming Video Camera Inspection |
| Gas Appliance Supply Piping & Hook-up | Garbage Disposal Installation | Sewer Line Repair & Replacements |
| Toilets & Urinals | Garbage Disposals | Sewer System Backups |
| Sinks & Faucets | Gas Piping & Hook-ups | Solar Water Heater |
| Drinking Fountains & Bottle Fillers | Ice Machines | Tankless Water Heater |
| Showers | Instant Hot Water Repair | Trenchless Sewer Line Repair |
| Wash Basins & Janitorial Sinks | Leak Repair | Types of Water Heaters |
| Electric & Gas Water Heaters | Low-Flow Showerheads | Water Heater Installation |
| Backflow Preventers | Main Sewer Line Repair | Water Heater Leak Repair |
| Pressure Regulating Values | Main Sewer Line Repair | Water Heater Maintenance |
| Commercial Water Softeners | Pot Fillers | Water Heater Replacement |
| Booster Pumps | Radiant Heating | Water Line Installations |
| Sump Pumps | Running Toilet Repair | Water Line Repairs |
| Circulation Pumps & Piping | Septic Systems | |
| Compressed Air Piping | Shower Repair | |
| Natural Gas & Propane Piping | Showerhead Repair | |
| Roof Drains & Piping | Showerhead Replacement | |
| Acid Resistant Piping | Sinks & Faucets | |
| Radon Abatement Piping | Sump Pump | |
| Backflow Services | Sump Pump Maintenance | |
| Faucet Services | Sump Pump Repairs | |
| Water Lines | Sump Pump Replacement | |
| Water Heater Services | Toilet Installation | |
| Disposal Services | Toilet Leak Repair | |
| Bathroom Fixture Repair | Toilet Repair | |
| Emergency Plumbing | Toilet Repair | |
| Pipe Services | Toilet Repair Facts | |
| Flushometer | Toilet Replacement | |
| Sump Pump Services | Washing Machines | |
| Water Leak Services | Water Damage Restoration | |
| Camera Line Inspection | Water Damage Restoration | |
| Sewer Drain Cleaning | Water Damage Restoration | |
| Toilet Drains | Water Filter & Treatment | |
| Grease Trap Services | Water Heater | |
| Sewer Line | Water Heater | |
| Water Jetting | Water Heater Installation | |
| Emergency Plumbing Services | Water Heater Leak Repair | |
| Excavation | Water Heater Maintenance | |
| Sink Drains | Water Heater Replacement | |
| Drain and Sewer Line Repair | Water Heaters | |
| Pipe Bursting | Water Softeners | |
| Trenchless Repairs | | |
| Storm Drain Cleaning | | |
| Pipe Lining | | |
| Certified Medical Gas Installer | | |
| Oxygen & Nitrous-Oxide Piping | | |
| Vacuum Piping | | |
| Medical Compressed Air Piping | | |
| Water Mains | | |
| Sewer Mains | | |
| Fire Hydrants & Standpipes | | |
| Supply Piping for Fire Sprinkler Systems | | |
| Storm Drains Structure & Piping | | |