Ellicottville's Local Tent Rental Company! If you're looking for a company that whole heartedly listens to what you want for your event and does everything they can to fill your needs, don't hesitate to call us. We want clients that are happy and feel their money was well spent on a great service. Weddings, Grad Parties, Baby Showers, Business Events, Birthdays, or any other events. Books are open for 2023- call us today! 
Hickory Hill Tent Rental LLC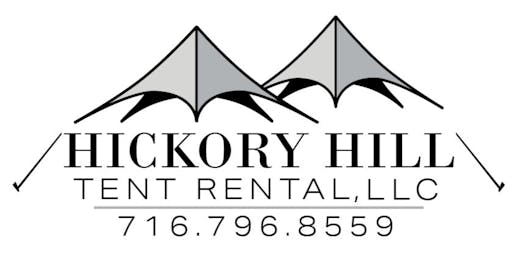 716-796-8559
[email protected]
Hickory Hill Tent Rental LLC
Ellicottville's Local Tent Rental Company!
If you're looking for a company that whole heartedly listens to what you want for your event and does everything they can to fill your needs, don't hesitate to call us. We want clients that are happy and feel their money was well spent on a great service.

Weddings, Grad Parties, Baby Showers, Business Events, Birthdays, or any other events. Books are open for 2023- call us today!