The trail, still in the planning stages, is hoped to be over 16 miles of 10-foot wide, paved trails that will link Ellicottville and Great Valley
EVGV (Ellicottville-Great Valley) Trail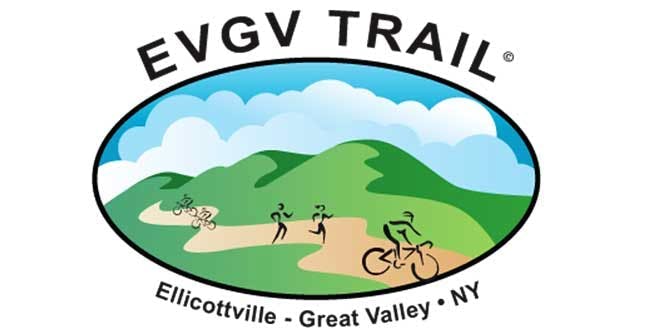 Facebook
[email protected]
28 Parkside Dr.
Ellicottville, NY 14731
Directions
EVGV (Ellicottville-Great Valley) Trail
The trail, still in the planning stages, is hoped to be over 16 miles of 10-foot wide, paved trails that will link Ellicottville and Great Valley. The EVGV Trail will be able to be used by hikers, bikers, walkers, skaters, joggers, just about all forms of non-motorized transportation. The committee is still looking for donations to start construction.