It's one of those best kept secrets
Anew Beginning Massage and Spa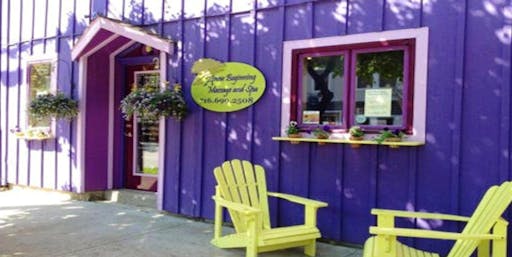 Facebook
716-699-2508
AnewBeginningNY@gmail.com
9 Monroe St.
Ellicottville, New York 14731
Directions
Anew Beginning Massage and Spa
It's one of those best kept secrets . . . one you just can't keep to yourself. At Anew Beginning we focus on the mind, body, and soul as a whole. Whether you just want to put your tired feet up and relax for a half hour or have a complete body overhaul with our two hour AIS and massage session, we take our time with every client to assure you receive the most benefit from every session. Get away from it all and relax with us; start your new beginning today! Click here!!