At Enix, our attention to providing high-quality products and services, combined with our experience and up to date training, removes us from the mass hair styling arena and into a small niche of elite salons
Enix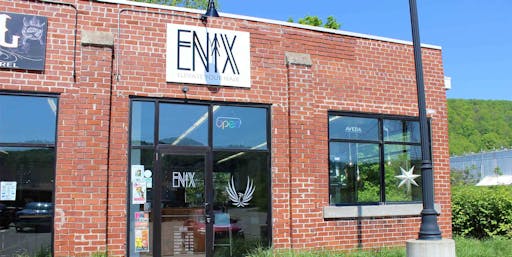 Facebook
(716)699-1108
enixsalon@gmail.com
5 East Washington St.
Ellicottville, NY 14731
Directions
Enix
At Enix, our attention to providing high-quality products and services, combined with our experience and up to date training, removes us from the mass hair styling arena and into a small niche of elite salons. Enix is an exclusive Aveda Concept Salon, offering facial waxing, in addition to cutting-edge hair styling and color. As a client, you will experience the "Royal Treatment" during each and every visit. We strive for excellence and always pursue our goal to "Rise and Commit to a Higher Standard."
Set up an appointment today and be treated like a V.I.P.
Owners/Stylists:
Trina Phillippi
Hannah Clark