In the most uncomplicated terms, ConnectLife helps people help others. As Western New York's only community blood center and federally designated organ, eye, and tissue procurement agency, ConnectLife saves and enhances lives through the support and compassion of donors who graciously choose to give the gift of life. While the idea of blood and organ donation is widely understood, the monumental impact that donors have on people whose lives have been diminished by ill-health, injury, or misfortune is not. Beyond facilitating the safe collection of blood and careful recovery of organs, ConnectLife aims to illuminate not only the facts behind blood, organ, eye, and tissue donation, but the invaluable difference that we can all make for people in need right in our own backyard. All of the blood that ConnectLife collects stays local, helping nearly every hospital in Western New York's eight counties maintain safe inventory levels while saving them millions of dollars in out-of-state sourcing costs. And for every pint of blood donated, we save the lives of three of our neighbors. Even greater education is needed around organ, eye, and tissue donation due to a lack of awareness. Specifically, a single donor can save or enhance the lives of up to 75 people. So, with the simple act of enrolling in the New York State Donate Life Registry, we have the power to restore sight, prevent amputation, revive mobility, renew spirits, and assist researchers around the world in their efforts to fight and cure disease. But without a heightened level of understanding, these opportunities vanish, which is why community outreach and engagement is critical. At its core, ConnectLife was created to serve—making the blood donation process as personal and painless as possible; helping organ, eye, and tissue donor families honor the wishes of their loved ones during an emotional time; working with schools to equip the next generation of donors with the knowledge they need to make lifesaving 
Connect Life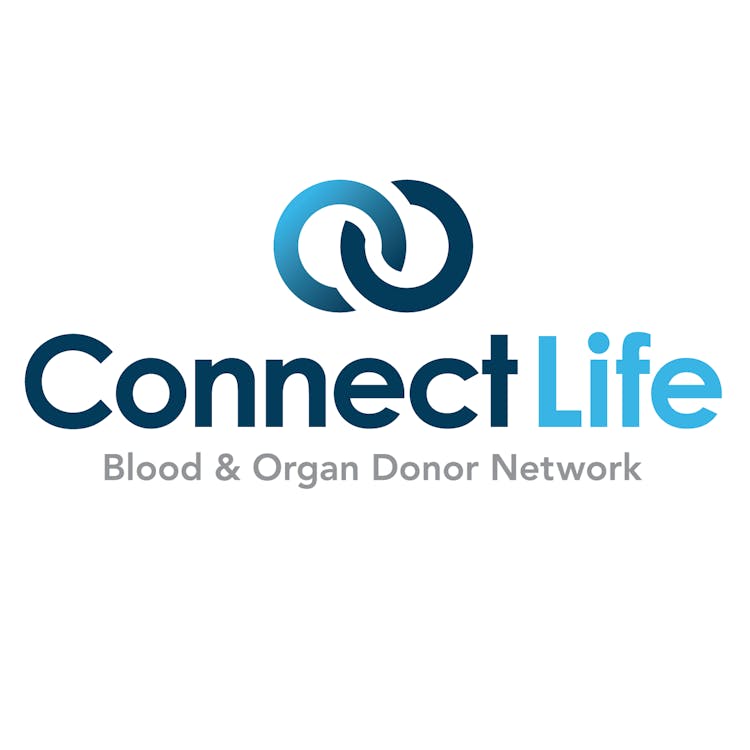 Facebook
[email protected]
4444 Bryant & Stratton Way
Williamsville, NY 14221
Directions
Connect Life
In the most uncomplicated terms, ConnectLife helps people help others. As Western New York's only community blood center and federally designated organ, eye, and tissue procurement agency, ConnectLife saves and enhances lives through the support and compassion of donors who graciously choose to give the gift of life.
While the idea of blood and organ donation is widely understood, the monumental impact that donors have on people whose lives have been diminished by ill-health, injury, or misfortune is not. Beyond facilitating the safe collection of blood and careful recovery of organs, ConnectLife aims to illuminate not only the facts behind blood, organ, eye, and tissue donation, but the invaluable difference that we can all make for people in need right in our own backyard.
All of the blood that ConnectLife collects stays local, helping nearly every hospital in Western New York's eight counties maintain safe inventory levels while saving them millions of dollars in out-of-state sourcing costs. And for every pint of blood donated, we save the lives of three of our neighbors.
Even greater education is needed around organ, eye, and tissue donation due to a lack of awareness. Specifically, a single donor can save or enhance the lives of up to 75 people. So, with the simple act of enrolling in the New York State Donate Life Registry, we have the power to restore sight, prevent amputation, revive mobility, renew spirits, and assist researchers around the world in their efforts to fight and cure disease. But without a heightened level of understanding, these opportunities vanish, which is why community outreach and engagement is critical.
At its core, ConnectLife was created to serve—making the blood donation process as personal and painless as possible; helping organ, eye, and tissue donor families honor the wishes of their loved ones during an emotional time; working with schools to equip the next generation of donors with the knowledge they need to make lifesaving