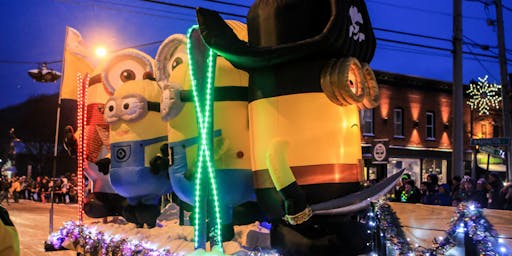 It is perhaps one of the most fun and zany events of the winter!
An event that invites both locals and visitors to put their creative minds to work in preparation for the biggest party of ski season. An event that encourages individuals and groups to choose their theme, plan their costumes, and parade through Ellicottville's business district, while spectators line the streets, cheering for their favorites.
The Mardi Gras Parade is a family-friendly event coinciding with Holiday Valley's Winter Carnival weekend. As a reminded, no alcohol is permitted in the parade. While candy and trinkets such as bead necklaces can be handed out to spectators, marchers are asked not to throw items into the crowd.
Sign up for Ellicottville's most iconic parade!
The Mardi Gras Parade is set for Saturday, March 11th. Registered participants will gather in the parking lot at Katy's Café before 6:00pm and will march down Ellicottville's main drag promptly at 6:30pm, ending at the Gazebo. We encourge people to sign up their group and/or float in advance!
Register today!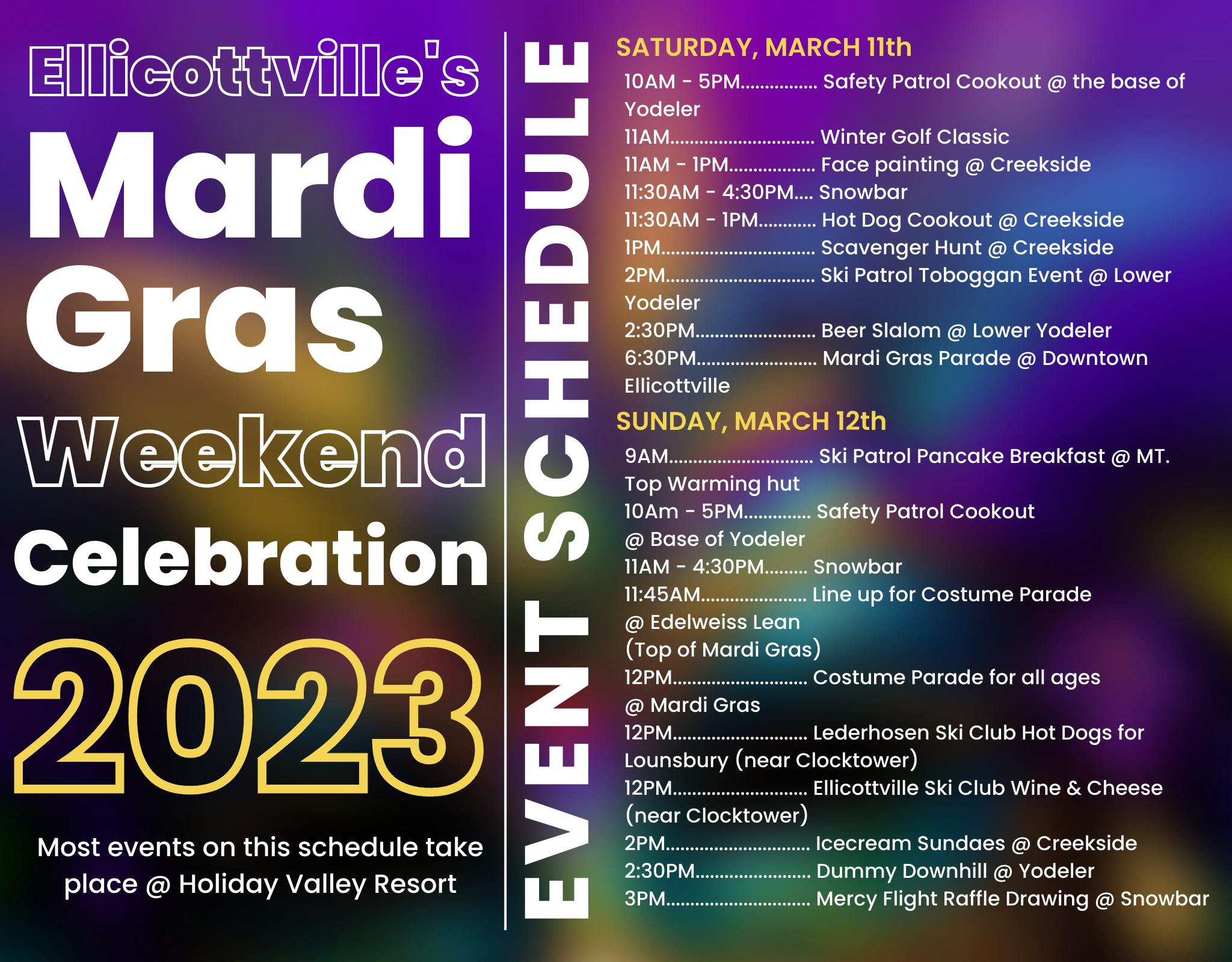 Presenting Sponsor
A look back on last year's Mardi Gras Weekend!
Image Gallery