2023 Ellicottville Chamber of Commerce Golf Outing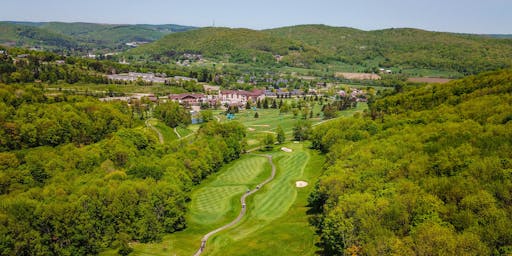 Join us September 14th for the Ellicottville Chamber of Commerce Golf Outing and get in 9 holes before the season ends. It's the most fun you can ever have in a golf scramble. Come as a group or a single, and we'll match you up in a memorable foursome. Chamber members and non-members are all invited!
Our 9-hole outing is a fun-filled afternoon on the course as well as dinner at Holiday Valley. Golf starts with a 4 p.m. shotgun. It doesn't matter if you are good or not so good, the key in our outing is just to have fun. All skill levels are welcome to participate.
Once you're done with the course and scores are tabulated, dinner will be served at Holiday Valley's Main Lodge. You'll be well-taken care of by the great staff. During dinner, awards will be given and fun games for prizes will take place.
Sign up fees include green fees, cart, dinner and two drinks compliments of Holiday Valley Food Service. Ellicottville Chamber members can participate for $60 a person and non-members for $70.
Want to come for the food alone and not have fun on the course? It's just $40. Golfing is reserved to the first 64 people (17 foursomes).